Stainless Steel Wires Dealers and Manufacturer
Diamond Metals for Stainless steel wire manufacturer in Ahmedabad, Stainless steel wire manufacturer in Gujarat. We provide Best Stainless Steel wire Grades such as 304, 340L, 304H, 316, 316L, 316H, 316Ti, 321, 309, 310S, 347, 410, 420, 430, 904L. Manufacturer of Stainless Steel Wire in Ahmedabad. Diamond Metals is a well-known and well-known name in the industry. In Gujarat, we are the leading manufacturer of high-quality stainless steel wires. Our unique goods, such as Cold Heading Wires, are shipped in large quantities to India, highly valued.
Our worldwide presence provides our new customers with the most significant proof of our brand value, our company's core values, the quality of our company's products, and the affordability of our products. We at Diamond Metals are fully aware of our clients' challenges while making purchasing choices for their metals. A highly competitive market, where no one knows who is offering which quality at what price, makes it challenging to discover and choose the appropriate Stainless Steel Wire Supplier or Stainless Steel Wire Exporter from which to source. There are so many Stainless Steel Wire Manufacturers in India that the customer may get confused, which can lead to incorrect purchasing choices.
Our business exclusively employee experts with a minimum of five years of experience and who are well qualified. The finest personnel from the metallurgical sector is selected via a series of rigorous tests conducted by our firm. The people who work for our business are our greatest asset since they ensure that our vast customer base receives excellent products at a fair price. In other words, we are more than just stainless wires manufacturers, we are also stainless wires suppliers and exporters and stainless wires manufacturers. Because of this, we distinguish ourselves from other similarly situated competitors in the metal sector.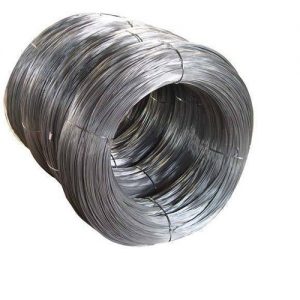 | Grade | 304, 340L, 304H, 316, 316L, 316H, 316Ti, 321, 309, 310S, 347, 410, 420, 430, 904L |
| --- | --- |
| Type | Round, Square, Hex, Rectangular, Wire, Billet, Wiremesh, Ingot, Block, Forging etc. |
| ASTM | SA 276, SA 314, SA 479, SA 482, SA 582. |
| Size | 0.5 mm to 300 mm |
| Finish | Black & Polished, Bright |
| Nickel alloys | Monel, Inconnel, Hast Alloy, Nickel, Cupro Nickel, Titanium, Duplex(2205, 2507) & 17 – 4PH |