Stainless Steel Bars Dealers and Manufacturer
A reputable manufacturer, supplier, and exporter of Stainless Steel Bars in Ahmedabad, Gujarat, India. Diamond Metal is a well-known name in the industry. We manufacture these Stainless Steel 304, 340L, 304H, 316, 316L, 316H, 316Ti, 321, 309, 310S, 347, 410, 420, 430, 904L Bars in accordance with national and international quality standards, utilizing superior quality raw materials and cutting-edge technology to produce a product that is both durable and corrosion-resistant.
Its high formability, resistance to oxidation, ease of cleaning and fabrication, good potency to weight ratio, and exceptional toughness at cryogenic temperatures distinguish our SS 304L Round Bars. Superior corrosion resistance, high tensile strength, durability, weldability, formability, and precision are some of the characteristics of 310 stainless steel bars. In a variety of applications, 316 stainless steel round bars are utilized.
These include heat exchangers, condensers, process engineering, control lines, medical implants, high-performance liquid chromatography, semiconductors, and other similar items. When exposed to temperatures in the chromium carbide precipitation range of 800 degrees Fahrenheit to 1500 degrees Fahrenheit, our Stainless Steel 321 Round Bars exhibit excellent resistance to intergranular corrosion, which is the primary advantage of this stainless steel (427 degrees C to 816 degrees C).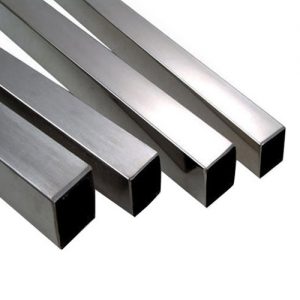 | Grade | 304, 340L, 304H, 316, 316L, 316H, 316Ti, 321, 309, 310S, 347, 410, 420, 430, 904L |
| --- | --- |
| Type | Round, Square, Hex, Rectangular, Wire, Billet, Wiremesh, Ingot, Block, Forging etc. |
| ASTM | SA 276, SA 314, SA 479, SA 482, SA 582. |
| Size | 0.5 mm to 300 mm |
| Finish | Black & Polished, Bright |
| Nickel alloys | Monel, Inconnel, Hast Alloy, Nickel, Cupro Nickel, Titanium, Duplex(2205, 2507) & 17 – 4PH |